Make a solid impression with a strong and robust monument sign that makes a statement and gets noticed.
What is a Monument Sign?
Close to the ground, a monument sign gets noticed by drivers and people walking; it is designed to be read at eye level.
Monument signs can clearly promote the business and key information from afar.  They usually contain the business name, logo and key information.
Typically these signs are no higher than 5 feet.
Monument signs are generally located close to roadsides, the entrance to driveways, parking lots and close to the front of businesses.
They tend to be freestanding.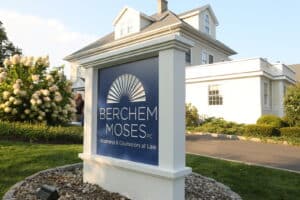 What are Monument Signs Made From?
Monument signs can be made from various materials, depending on your budget and desired style:
Stone
Brick and mortar
Stainless steel
Plastic
and others..
When to use a Monument Sign
What are monument signs used for?
Apartment complexes
Businesses located off the main road
Churches
Financial organizations
Gated communities
Hospitals
Hotels
Restaurants, cafes and diners
Stores and retail outlets in large retail parks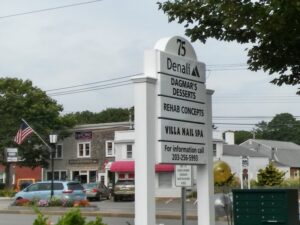 Types of Monument Signs
Single building monument sign
Used to announce an individual, established business within one stand-alone building.  It can give the impression of permanency and stability.
Outdoor Directory 
Outdoor directory signs create a permanent feeling in business parks and multi-tenant buildings.
They are often used in places where there are more restrictive design requirements, such as illumination or colourful branding.
These signs can also include wayfinding such as arrows to point visitors in the right direction.
Post & Panel Signs / Reader Boards
Can be used to promote a single business or multiple businesses.  Panels are removable and can be replaced with updated branding, a different business or used to include directional information.
In the long-term a post and panel sign can be more effective than other types of signage as you do not have to complete replacing whole signs.
These signs tend to be more informational-based than aesthetically pleasing.  They serve a purpose.
Post & panel signs are in-fact the most common type of monument sign.
LED Message Boards
When you have regularly changing information, or want to make more of an impact you can use an LED message board sign to get seen and noticed.
These signs are arguably flashier and won't suit all types of business.  They are more common among:
Schools
Churches
Entertainment centres
Sports stadiums
Facilities that have regular events
A message board sign can not only highlight important information, but it can highlight your business too.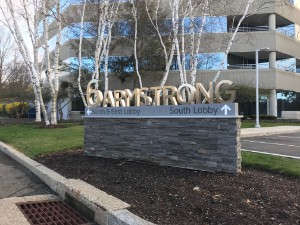 Customizing a monument sign
LED Lighting – Monument signs can be lit up with LED lighting to show up at night time and to attract greater attention.
Message board – An LED message board can be used to display changing information.
Material type – Stone, brick and mortar, plastic, aluminum
A traditional look for a monument sign is to have a masonry type of base, such as brick or stone.  Understandably these bases are extremely durable and last a long-time.  They can match surrounding building aesthetics and they look great.   Of course these can be more expensive options, so it is budget-dependent.
Common reasons to choose a monument sign
Low maintenance, they are weather resistant and durable, designed to look good all year round
Various materials, and options to suit your business and budget
Can blend in well with surrounding buildings.  Monument signs can make use of imitation stone, stucco features and brick-and-mortar to blend in.
Direct line of sight – gets noticed, consumers will easily recognise your brand and business.
Flexible/changeable – With a post and panel monument sign you can easily swap out information, such as when a new business or tenant comes onto site.
Find out the many more ways a monument sign can benefit your business by calling Archer Sign Service in Milford, CT: (203) 882-8484
The difference between monument signs & pylon signs
There is often confusion between monument and pylon signs.  Some people think they're the same, and sometimes it's not clear on what you should be asking for when you contact a sign company.
A simple way to determine the difference is height:
Many city codes specify that to be categorized as a pylon sign a sign must be at least 20′ (feet) tall. 
Pylon signs are used when visibility is needed over a greater distance.
Monument signs have a profile low to the ground and provide better visibility when positioned closer to business entrances.  They typically have low or no clearance from the floor which is very different to a pylon sign.
Pylon sign
Monument sign
Monument sign design and installation in New Haven / Lower Fairfield County CT
Thinking about purchasing a monument sign for your business?  Whether you have a design in mind or require some assistance Archer Signs can talk you through your options.   Trust in the 5 star rated sign experts local to you.